Comprehensive wireless
testing and measurement
solutions

Accuver delivers comprehensive wireless testing and measurement solutions for 4G/5G network operators, infrastructure vendors, and device and chipset manufacturers. A wholly-owned subsidiary of Innowireless, Accuver strives to help its customers - and theirs - be the first to reach new frontiers of performance, innovation, value and trust.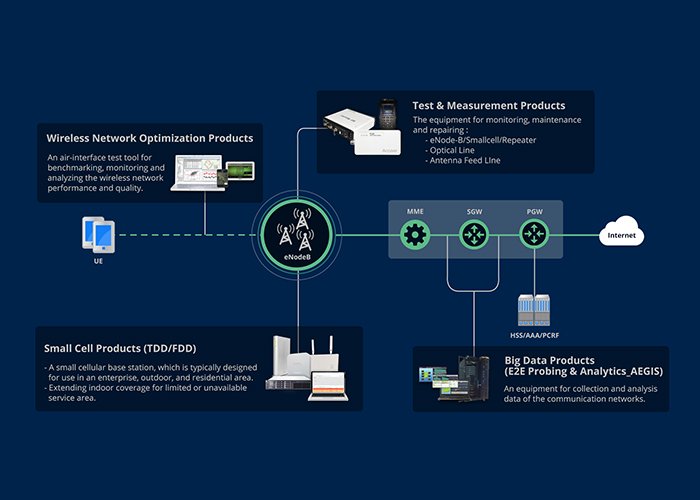 Be the First to Reach
Frontiers of Wireless
Ecosystem

Accuver strives to lead our customers to the new frontiers of wireless ecosystem. This is not just about frontiers in new technology, but also frontiers in new service. Accuver loves to find new practices, points of view, new ways to collaborate and customize for our customers to lead them to these frontiers. To be the first in this ever-expanding frontiers, our journey never ends. So when it comes to wireless, the world's the limit.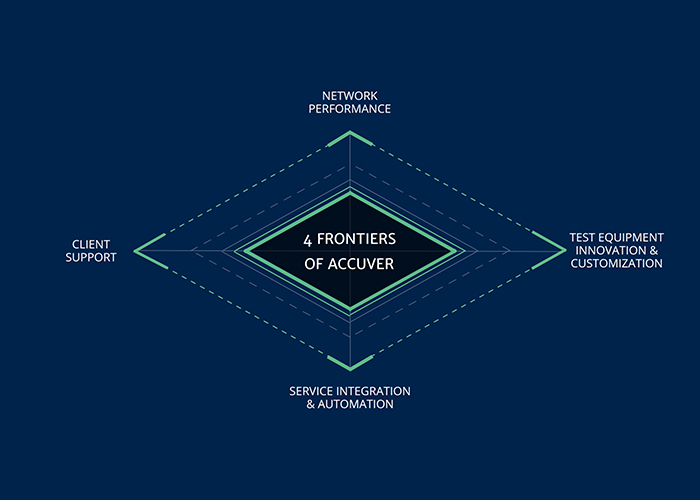 That means striving to help discover new network enhancements, fast-track the deployment of new and diverse network technology standards, and boost the reach and resilience of network coverage -for better performance across the spectrum.
It also means searching for greater efficiencies and better value for network operators and their customers. And with smart test and measurement improvements across the core and the edge of the network, we can help deliver the speed, capacity, and dependability at the heart of tomorrow's end user expectations.
That means offering solutions that span the wireless life cycle - delivering unified processes, ease of information exchange, and full interoperability from testing and optimization to benchmarking, network analytics and maintenance.
It also means simplifying and streaming your day-to-day workloads through smarter integration and process automation. And because wireless testing and measurement is our singular focus, you can rest assured of our stability, service continuity, and unshakable commitment to our customers.