Accuver to Showcase Mobile network optimization innovations at Network X in Paris
Writer : admin
Date : 2023.10.23
Hits 570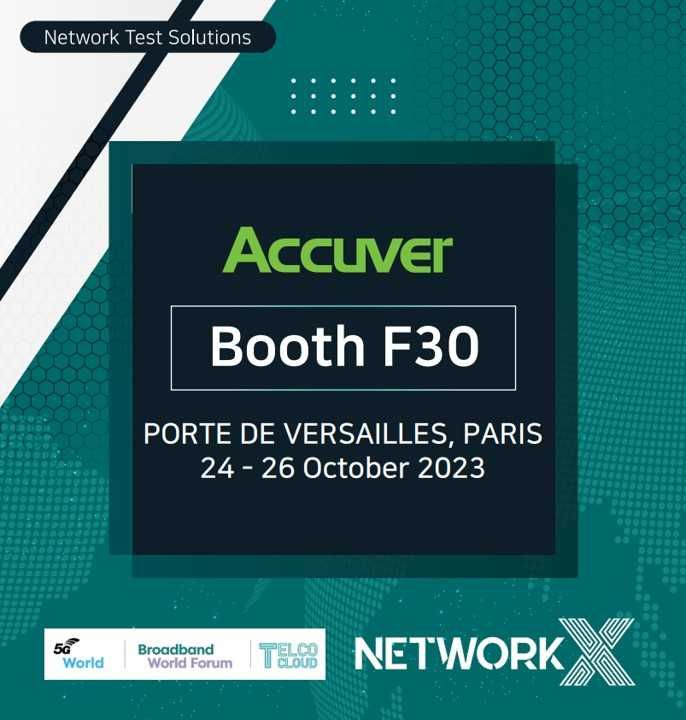 Watford, UK - October 23rd 2023 - Accuver, a leading provider of telecommunications test and measurement solutions, today announced its participation at Network X in Paris 24th - 26th October 2023.
What:
Accuver will showcase innovative products include Airspace Network Test Automation,
Field and Lab Automation, and our Open RAN Measurement & Analysis Solution.
When
24 - 26 October 2023
Where
Accuver booth F30
Network X in Paris
Book the meeting
Accuver will showcase the following solution to accelerate mobile industry market leaders.
Airspace network optimization solution with drone
Practical use cases of mobile network testing with drone.
XCAL-Air
Field testing
How to leverage mobile network optimization solutions to automate different test environments.
XCAL-Manager/Mobile/Solo/Ranger/Benchmarking
Lab testing
Benefit of setting up a Lab automation environment for testing various wireless technologies and test cases.
XCAT-MAIS/SmartShield box

Open RAN testing automation
Automate WG4, WG5 open RAN tests for IOT badging, TIFG E2E OTIC badging.
AEGIS-O
Visit Accuver booth F30 at Network X in Paris to learn how to get the most out of your mobile network.
About Accuver
Accuver is a leading provider of wireless test and measurement solutions that optimize the performance and reliability of mobile networks. Working with all major network operators, infrastructure vendors, chipset manufacturers and wireless equipment OEMs, we measure, troubleshoot and optimize network performance and wireless service delivery. This involves a seamless blend of user insight, design innovation, software development, cutting-edge engineering, and support services.