Accuver showcased 5G network automation solutions at MWC 2023 in Las Vegas
Writer : admin
Date : 2023.10.12
Hits 550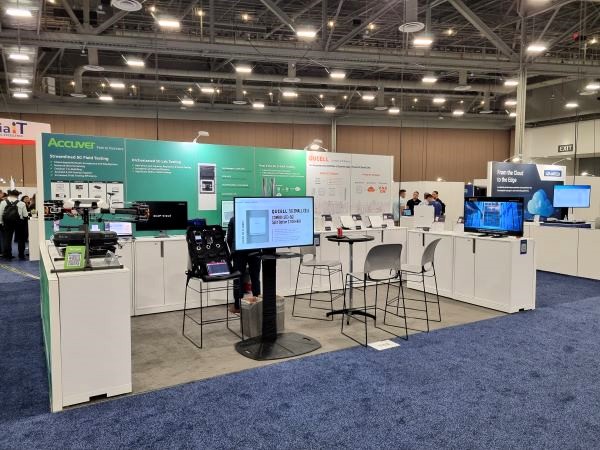 Dallas, USA - October 12th 2023 - Accuver, a leading provider of telecommunications test and measurement solutions, today announced its successful participation at Mobile World Congress (MWC) 2023 in Las Vegas.
At the event, Accuver showcased its latest innovations in Airspace communication quality measurement and Lab automation solution to a global audience of mobile industry leaders, showcasing its commitment to driving the future of telecommunications technology.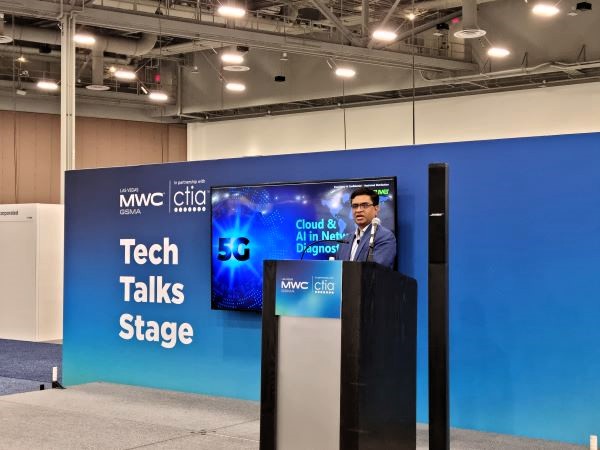 Ravi Narayanan, Business Development Director at Accuver provided speech at Tech Talk Stage about leveraging AI & Cloud computing in Network diagnosis.
XCAL-Air was the standout solution during the event. It is combination of big-size octa-copter drone and Accuver's mobile network testing solution such as XCAL-Solo III and XCAT-IXA 2x C with dedicated waterproof, robust container. This setup allowed Accuver to gather comprehensive data on critical communication parameters, including signal strength, latency, and even more intricate KPIs. The wealth of data collected through this method served as a valuable resource for pinpointing and addressing communication issues. As a result, it ensured the provision of secure and dependable mobile network coverage, even in airborne scenarios.
XCAL-ART is a comprehensive lab automation solution that helps 5G product and component manufacturers accelerate time to market by streamlining the testing process. The solution combines Accuver's leading-edge test and measurement solutions with a powerful automation framework to create a highly efficient and reliable testing platform. XCAL-ART can be used to automate a wide range of test scenarios, including fading simulation, path loss simulation, mobility simulation, and massive MIMO testing. The solution is highly scalable and can be customized to meet the specific needs of each customer. Accuver's lab automation solutions are validated by top operators worldwide and are backed by Accuver's world-class technical support team.
For more information, please contact Accuver at sales.usa@accuver.com.
About Accuver
Accuver is a leading provider of wireless test and measurement solutions that optimize the performance and reliability of mobile networks. Working with all major network operators, infrastructure vendors, chipset manufacturers and wireless equipment OEMs, we measure, troubleshoot and optimize network performance and wireless service delivery. This involves a seamless blend of user insight, design innovation, software development, cutting-edge engineering, and support services.