Accuver verifies Airspace communication quality for UAM in Incheon, South Korea
Writer : admin
Date : 2023.10.11
Hits 634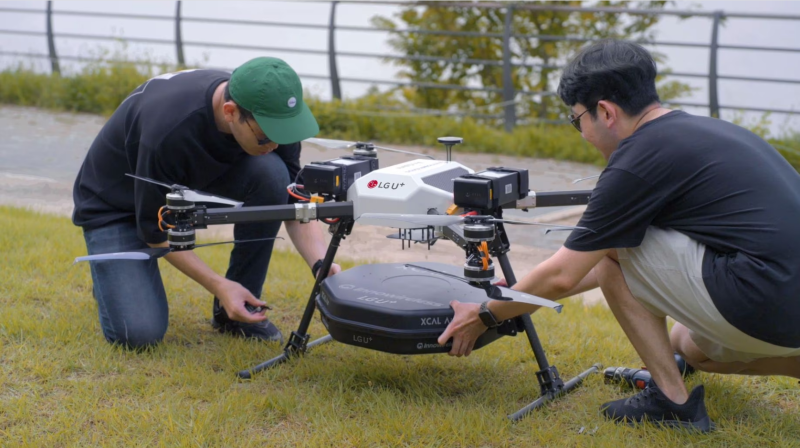 Accuver verifies Airspace communication quality for UAM in Incheon, South Korea using its new XCAL-Air network optimization solution with drone.
Sungnam, South Korea - October 11, 2023 - Accuver announced that it has developed an integrated solution to measure and analyze airspace communication quality in preparation for the urban air mobility (UAM) business.
LG Uplus, a mobile network operator in Korea, recently validated airspace communication quality in the Incheon area with XCAL-Air.
As the UAM industry is becoming more active, the need for airspace communication quality measurement is increasing. This is because UAMs will use not only ground networks but also non-terrestrial networks, including the air. In addition, unlike on the ground, airspace quality measurement requires unmanned aerial vehicles, such as drones, because it must be done from the air. This leads to various constraints, such as weather and measurement time.
Based on the improvement needs identified through airspace measurement, Accuver developed a dedicated device for airspace measurement and a specialized airspace analysis solution, XCAL-Air.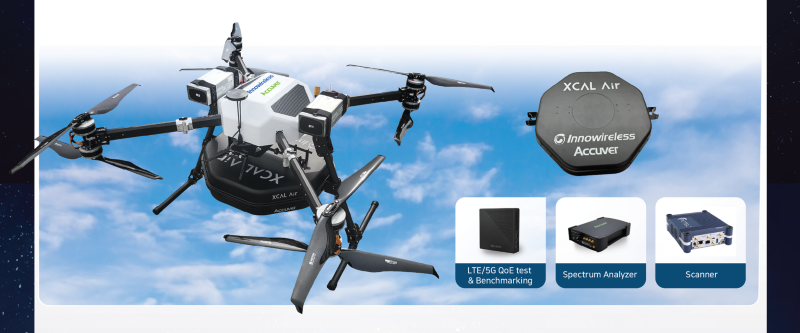 Accuver's ultra-lightweight, power-saving wireless quality measurement equipment can be used to measure not only with commercial smartphones but also to arrange wireless quality to match three-dimensional location information. This allows users to find out the shadowing areas in the air and assist in the design and construction of communication networks.
The airspace measurement solution supports a variety of measurement devices, such as smartphones and wireless measurement equipment, enabling multiple types of analysis. It also supports waterproof and dustproof features to minimize the impact of weather conditions on the accuracy and stability of network optimization. In addition, the solution is designed to be easily and quickly installed on a variety of commercial drones.
The airspace analysis solution includes a 3D measurement monitoring function that visualizes the measurement results in real-time with maps and graphs, as well as an automatic analysis report function.
In addition, the solution is designed to allow altitude-specific analysis for multiple altitudes of 300 to 600 meters, the operating altitude of UAMs in South Korea. It also allows the quality of multiple altitudes to be analyzed on a single map.
Accuver expects that the new solution will enable accurate and stable airspace quality measurement through dedicated hardware for airspace measurement. The company also expects that the real-time 3D monitoring function will help to shorten measurement time by allowing real-time analysis and judgment of measurement quality.
Yun Jae-cheol, head of the Server Solution Division at Innowireless, said, "Accuver is expanding its business into the field of non-terrestrial network communication test and verification for UAM and satellite communications using its wireless network optimization technology accumulated over the past 20 years." He added, "In the process of developing this solution, we linked drones and test equipment to analyze altitude, location, and communication quality data simultaneously. This enables drone mission control based on the data."