Accuver delivers network optimization solution to the ARCEP, French Regulatory Authority
Writer : admin
Date : 2023.07.06
Hits 1,461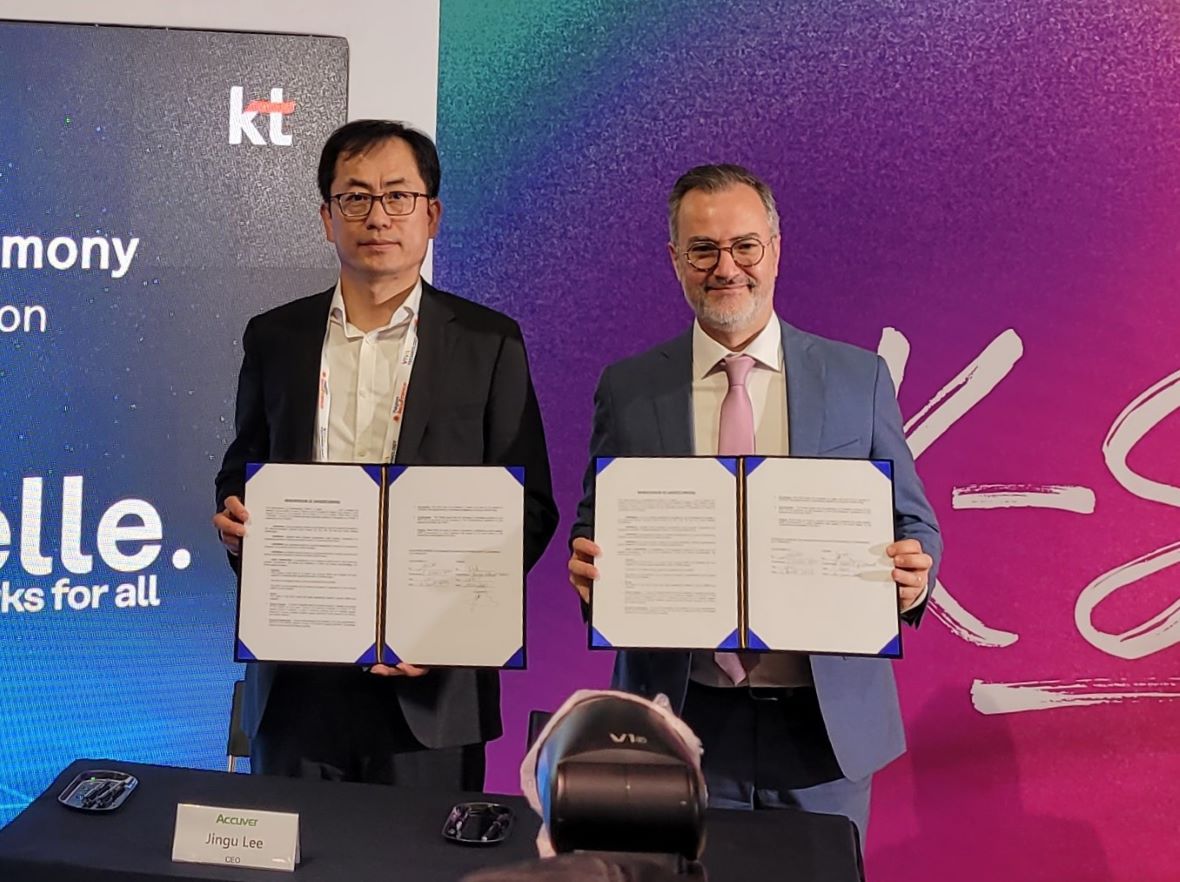 Accuver's benchmarking test solution has been adopted by the French Electronic Communications, Postal and Print media distribution Regulatory Authority (ARCEP) as a mobile network quality measurement device. Accuver, with aspirations for expanding into the European market, will accelerate its exports of small cells and testing equipment.
Accuver entered into a supply contract for the benchmarking solution to the ARCEP, at the Vivatech event held in Paris last month. The specific solution in question is Accuver's 'XCAL-Pu12'. This equipment connects up to 12 mobile terminals to collect and analyze real-time data on mobile network environments and transmission.
When conducting mobile network quality measurements for three mobile network operators simultaneously, field tests can be conducted by connecting four terminals for each operator. When combined with the big data analysis solution 'AEGIS', it also enables end-to-end network performance measurement. This includes simultaneous measurement of key indicators such as voice quality and data quality necessary for comparing wireless network quality during the deployment of 5G networks.
With the adoption of Accuver solutions as the official measurement equipment by the government agency ARCEP, it is expected that French mobile network operators will also utilize these solutions for wireless network optimization. There are also expectations for expanding into other European countries.
Jingu, Lee, CEO of Accuver EMEA stated "By adopting Accuver benchmarking solutions for the comparison of quality among French mobile network operators, we have once again demonstrated our technological capabilities in the European market," and expressed plans to further accelerate expansion into the European market.
Accuver expands its business scope based on its self-developed testing and measurement equipment and optimization solutions, including artificial intelligence (AI), big data solutions, non-terrestrial network solutions such as drones, and cloud solutions.