Innowireless participates in global Plugfest to verify open RAN equipment
Writer : admin
Date : 2023.01.05
Hits 1,865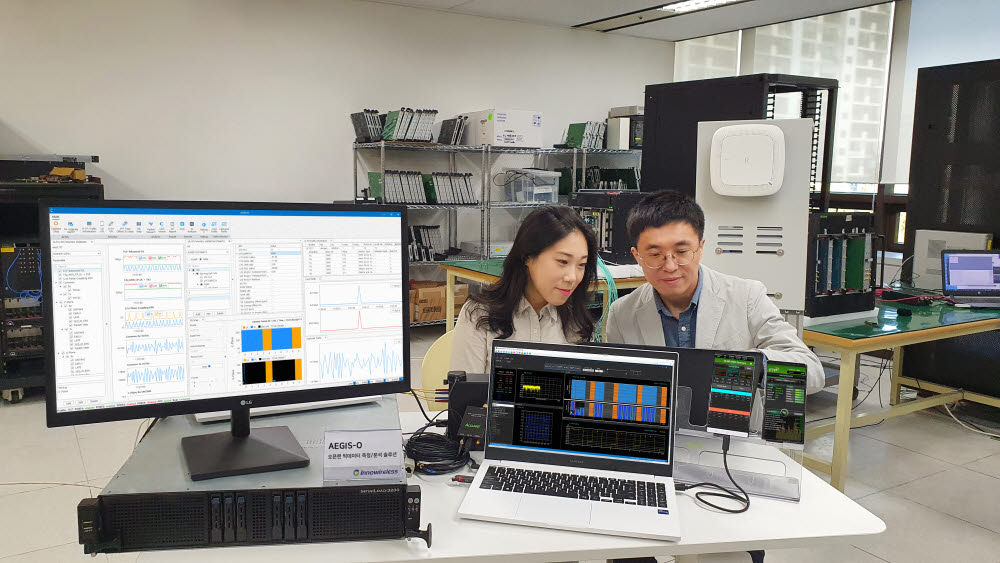 Innowireless participates in global 'Plugfest' to verify open RAN equipment
Innowireless, a leading provider of innovative wireless solutions, is proud to announce its participation in the O-RAN Alliance Global PlugFest hosted by LG U+.
During the event, the company utilized its cutting-edge AEGIS-O, an O-RAN E2E measuring equipment, to verify the interoperability of several other companies' equipment. Using AEGIS-O, Innowireless successfully probed data between Airspan RU and DU equipment, Sienna's Edge server and Druid's core network software. Data communication and loss were checked and the interoperability between other companies' equipment was verified, showcasing Innowireless' commitment to industry standards and seamless integration.
AEGIS-O evaluates the individual performance and mutual compatibility of O-RAN components, RU, DU, CU, and core network. In particular, more accurate verification is possible by separating and extracting I-channel and Q-channel data between O-DU and O-RU, which are the core sections of O-RAN.
O-RAN (Open Radio Access Network) is a global initiative to create an open, interoperable, and intelligent radio access network (RAN) infrastructure for 5G and beyond. It aims to promote the use of open interfaces, common software, and standardization to enable a more flexible, efficient, and cost-effective network deployment and operation. AEGIS-O is the go-to solution for network operators looking to maximize the performance and compatibility of their O-RAN deployment.
With real-time and post-processing metrics, AEGIS-O allows for comprehensive analysis of test results, providing unparalleled insight into network performance. In addition, AEGIS-O is fully compatible with XCAL, Innowireless' cutting-edge solution for analyzing wireless signal data between terminals and base stations, enabling end-to-end analysis from terminals to cores. This powerful combination of technologies offers network operators and engineers an unprecedented level of visibility and control over their wireless networks.
An Innowireless official said, "As a member company since the early stage of O-RAN, we have accumulated a wealth of O-RAN related technologies. With this foundation, we are well-positioned to provide our customers with the most advanced and innovative solutions to meet the evolving needs of the O-RAN market."
Innowireless plans to accelerate its entry into the global market. Building on the success of last year, where the company supplied AEGIS-O to one of the top tier operators in Europe, the company plans to showcase its flagship product AEGIS-O at the upcoming PlugFest, attended by various global telecommunications and equipment companies. This event will serve as a platform for Innowireless to demonstrate its competitiveness and solidify its position as a major player in the global O-RAN market.
Want to know AEGIS-O more? Please click!
Original article: https://www.etnews.com/20230103000075