Accuver and Qucell networks showcased the latest 5G network testing solution at MWC23
Writer : admin
Date : 2023.03.13
Hits 1,842
Accuver and Qucell networks showcased the latest 5G network testing solution at MWC23
Accuver and Qucell Networks Attracted Hundreds of Visitors at MWC 2023.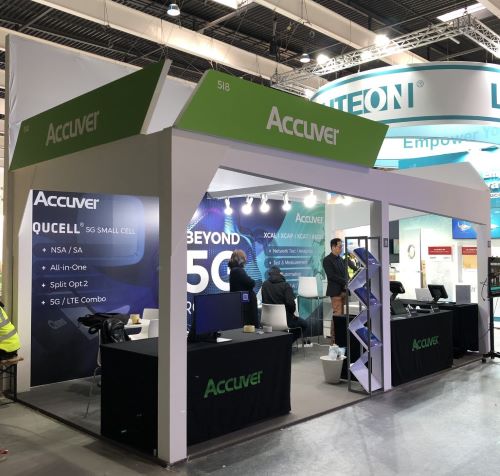 Accuver and Qucell Networks, leading providers of wireless network test & measurement solutions, proudly showcased the latest products and solutions at the Mobile World Congress 2023 in Barcelona, Spain.
MWC23 took place from February 27 to March 2 and drew a great deal of interest from visitors and industry professionals alike.
Accuver announced that more than 300 global companies, particularly those from Europe, India, and America, visited the booth.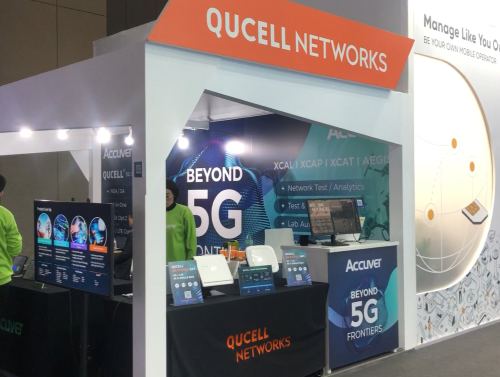 The star of the show was the QUCELL ® 5G Combo Small Cell, a cutting-edge small base station (small cell) that supports 5G and LTE mobile communication simultaneously. Visitors were impressed with the product's increased capacity, improved coverage, and low maintenance requirements for mobile network operators. This product also drew attention at the booths of Rakuten Symphony and Qualcomm.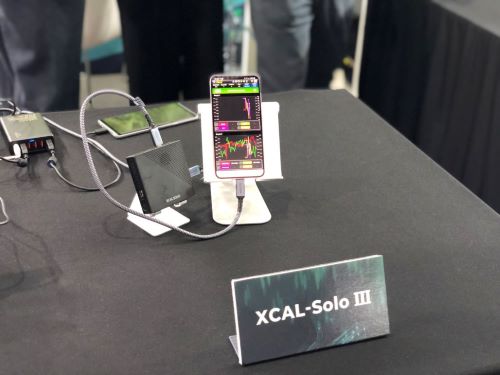 Another standout product was the XCAL-Solo III, a portable wireless network testing solution. This network testing equipment optimizes 5G technologies mobile networks that cannot be measured with smartphones alone.
Many buyers were impressed by the hyper-compact hardware of XCAL-Solo III.
XCAL-Solo III enables users to use off-the-shelf smartphones for wireless network tests. It is useful when measuring in-building quality.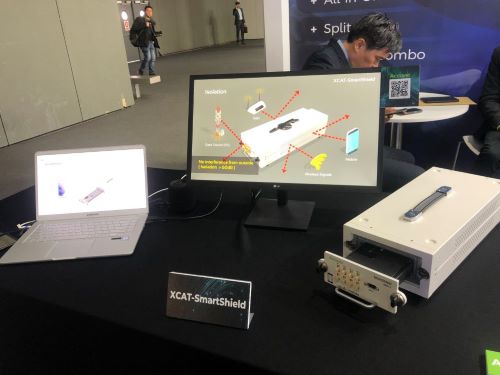 Visitors also expressed interest in XCAT-Smartshield. XCAT-Smartshield is the latest 1 UE shielding solution with OTA technology applied for MIMO testing. This solution is ideal for testing 5G technologies devices.
It provides a virtual 1 to 1 wireless connection between BS and UE, easing the hassle of recent changes in smartphone design that cannot open the back cover to connect the Antenna port. The effective cooling system in Smartshield allows users to measure the 5G UE long.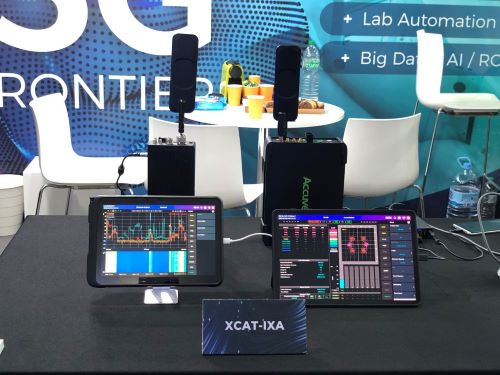 Finally, XCAT-IXA 2x C, a smart handheld spectrum analyzer, demonstrated the 5G signal waveform at the MWC23 site. This network testing equipment can be used for mobile communication base station operation and maintenance, base station deployment, and inspection. The Korea Communication Agency (KCA) has officially certified XCAT-IXA as equipment for base station inspection.
For more information on our products, please visit the Accuver homepage at
▶ 5G Combo Small Cell
▶
XCAL-Solo III
▶
XCAT-SmartShield
▶
XCAT-IXA 2x C